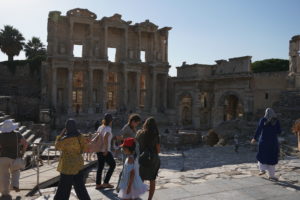 10 Days All Around Turkey
Day 1: Arrive Istanbul – Hotel Check In. Later we will have an Orientation Talk/Walk. Dinner together at a local restaurant. D
Day 2: Highlights of Old Town of Istanbul and view the Blue Mosque, Hippodrome and St. Sophia in the morning and markets of old town with a walk to Grand Bazaar and Spice Market. B
Day 3: Bosphorus Cruise after breakfast will give us perfect views of the city architecture along the waterfront. The cruise will end on the Asian side with free time in Kadikoy market area. Public transportation back to hotel. B
Day 4: Morning flight to Cappadocia. Valley/Museum visits along the way to the hotel. B, L, D
Day 5: Cappadocia highlights; visiting 'Open air Monasteries' and 'Underground Cities' *. Afternoon, craft center visits; carpet & pottery. B, D
Day 6: (Optional balloon flight early in the morning) After breakfast we will have a morning nature discovery of the area and afternoon flight to Izmir. Hotel: Izmir/Sirince/ Kusadasi B, L
Day 7: Today optional visits to off the beaten path sites such as the Priene and Heraklia visit.B
Day 8: Today morning drive to the thermal pools at Pamukkale's "cotton castle" of cascading snow-falls. Pamukkale/Hieropolis. B, L
Day 9: This morning tour of the ancient site of Ephesus, the library of Celsus, and the Great Theater. Later visit the House of the Virgin Mary. Dinner together; The last supper of the tour 🙂
B, D
Day 10: Morning transfer to Izmir Airport. Tour is over. B
* If claustrophobic or have preexisting knee or back conditions you may want to avoid visiting the Underground Cities in Cappadocia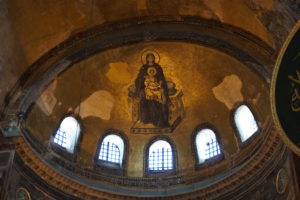 10 Days Biblical / Seven Churches
Day 1: Arrive Istanbul – Hotel Check In. Later we will have an Orientation Talk/Walk. Dinner together at a local restaurant. D
Day 2: Highlights of Old Town of Istanbul and view the Blue Mosque, Hippodrome and St. Sophia in the morning and markets of old town with a walk to Grand Bazaar and Spice Market. B
Day 3: Bosphorus Cruise after breakfast will give us perfect views of the city architecture along the waterfront. The cruise will end on the Asian side with free time in Kadikoy market area. Public transportation back to hotel. B
Day 4: Morning flight to Izmir, ancient name Smyrna. Hotel check in. City and Smyrna discovery. Rest of the day is at leisure, a little break from your vacation. B
Day 5: Thyateria and Pergamon Tour. Morning drive to Pergamon, a healing center in Roman times and an important mass in the early Christianity. After lunch drive to Thyateria, today named as Akhisar. Back to Hotel. B,L
Day 6: Leave for Sardis and Philedelphia Tour after breakfast. Sardis an important Jewish and early Christian settlement with a Roman shrine for goddess Artemis. Tonight we will spend the night at Pamukkale thermal resort hotel: Pamukkale. B, L, D
Day 7: Pamukkale/Hieropolis and Laodicea Tour. Drive to Sirince village in the afternoon. Sleep in Sirince. B, D
Day 8: Tour of Milet, Didyma, Priene as an option or just kickback and relax at our peacefull village and discover countryside living. B, L
Day 9: After breakfast we will leave for our 'cherry on top' tour of Ephesus, St. Jhon and Mother Mary's House. Last dinner together at a local restaurant. B, D
Day 10: Morning transfer to Izmir Airport. Tour is over. B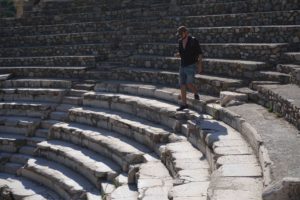 10 Days Western Turkey
Day 1: Arrive Istanbul – Hotel Check In. Later we will have an Orientation Talk/Walk. Dinner together at a local restaurant. D
Day 2: Highlights of Old Town of Istanbul and view the Blue Mosque, Hippodrome and St. Sophia in the morning and markets of old town with a walk to Grand Bazaar and Spice Market. B
Day 3: Bosphorus Cruise after breakfast will give us perfect views of the city architecture along the waterfront. The cruise will end on the Asian side with free time in Kadikoy market area. Public transportation back to hotel. B
Day 4: Bus to Canakkale. We will visit the heroic lands of Turkish and Anzak troops at WW II Sites. Stay in Canakkale. B, L
Day 5: Morning visit to Troy to discover about Helen's beauty and wealth. This site will be an Archaeology 101 lecture. Afternoon visit to Pergamon, a healing center in Roman times and an important mass in the early Christianity. Sleep in Ayvalik. B, D
Day 6: Villages and markets of the Aegean countryside, on the way to Izmir. Sleep in Izmir. B
Day 7: Explore İzmir/Smyrna optional morning excursion. Rest of the day is at leisure. B
Day 8: Pamukkale/Hieropolis day with Unesco world heritage natural fountain formations and a lot of Roman ruins to discover. Sleep in Izmir. B, L
Day 9: Today is the 'cherry on top' tour of Ephesus, St. Jhon and Mother Mary's House. Last dinner together at a local restaurant. B, D
Day 10: Morning transfer to Izmir Airport. Tour is over. B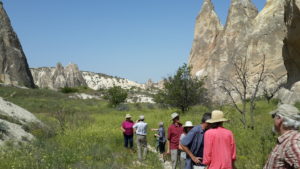 10 Days Walk and Cruise Turkey
Day 1: Arrive Istanbul – Hotel Check In. Later we will have an Orientation Talk/Walk. Dinner together at a local restaurant. D
Day 2: Highlights of Old Town of Istanbul and view the Blue Mosque, Hippodrome and St. Sophia in the morning and markets of old town with a walk to Grand Bazaar and Spice Market. B
Day 3: Bosphorus Cruise after breakfast will give us perfect views of the city architecture along the waterfront. The cruise will end on the Asian side with free time in Kadikoy market area. Public transportation back to hotel. B
Day 4: Morning flight to Izmir. Hike at Sirince village outskirts of Ephesus. Hotel at Sirince.B, D
Day 5: World famous Roman city of Ephesus, St. Jhon's tomb and Mother Mary's House. Hotel Sirince. B
Day 6: Drive to Bodrum via ancient cities of Priene/Miletus/Didyma (or Priene/Miletus and Heraklia Hike, weather permitting) Sleep in Bodrum Gulet*. B, L
Day 7: Gulet and Hike B, L, D
Day 8: Gulet and Hike B, L, D
Day 9: Gulet and Leasure B, L, D
Day 10: Transfer to Bodrum airport. B
* "Gulet" is a wooden, handmade, live onboard sail boat that is a typical style for the town of Bodrum. All the days we spend on Gulet can be your own free time on board as well.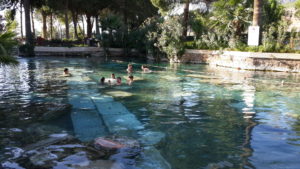 7 Days Bodrum to Antalya (mountains)
Day 1: Meet at the hotel in Bodrum. City walking tour. D
Day 2: Morning Boat Tour, afternoon Castle/Underwater Arhaeology Tour and free time. B/L
Day 3: Bus drive to Stratonikeia an abandoned village with Roman settlement. Later a drive through the mountains will take us to the city of Goddess Aphrodity; Aphrodisias. Sleep Pamukkale. B/D
Day 4: Pamukkale/Hieropolis day with Unesco world heritage natural fountain formations and a lot of Roman ruins to discover and Laodikeia, one of the Seven Churches of Revelation, visit. (Possible hike). Whirling Dervis ritual in the evening. B/D
Day 5: Bus to Antalya via Termessos (Lycian major city accessible with a hike) and Guver Valley with astonishing views. Sleep Antalya. B/L
Day 6: Perge & Aspendos day or optional e-bike tour of the city. B/L/D
Day 7: Transfer to Antalya Airport. B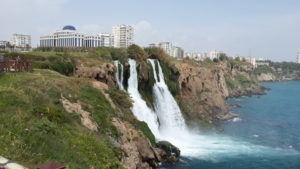 9 Days Bodrum to Antalya (coastal)
Day 1: Meet at the hotel in Bodrum. City walking tour will give you a great orientation of the downtown Bodrum. Later we will taste the local cuisine with an enjoyable dinner. D
Day 2: Morning Boat Tour, afternoon tour Castle of St. Peter's, the first "Museum of Underwater Archaeology" and free time downtown. B/L
Day 3: Bus drive to Stratonikeia, a forgotten Roman city in an abandoned Aegean village. Later we'll drive to Dalyan/Caunos to discover ruins of an ancient city and the lagoon that is the homeland of Caretta turtoise. (bus&boat). Sleep Fethiye. B/L
Day 4: Bus and Hike from Kayakoy(the abandoned Greek village) back to Fethiye (or weather related Tlos ancient city discovery instead) B
Day 5: Patara, Xanthos & Letoon; "This site, which was the capital of Lycia, illustrates the blending of Lycian traditions and Hellenic influence, especially in its funerary art. The epigraphic inscriptions are crucial for our understanding of the history of the Lycian people and their Indo-European language". Sleep in Kas. B/L
Day 6: Drive to Demre/Myra where St. Nicholas ( Santa Claus) had lived and buried. Later a drive to Cirali to discover the eternal flames coming out of mount Olympos. Possible hike. Sleep in Antalya or Olympos. B/L/D
Day 7: Antalya discovery, archaeological museum (e-bike tour of the city as an option ) and leisure. B
Day 8: Roman coastal cities of Perge & Aspendos visits. B/L/D
Day 9: Transfer to Antalya Airport. B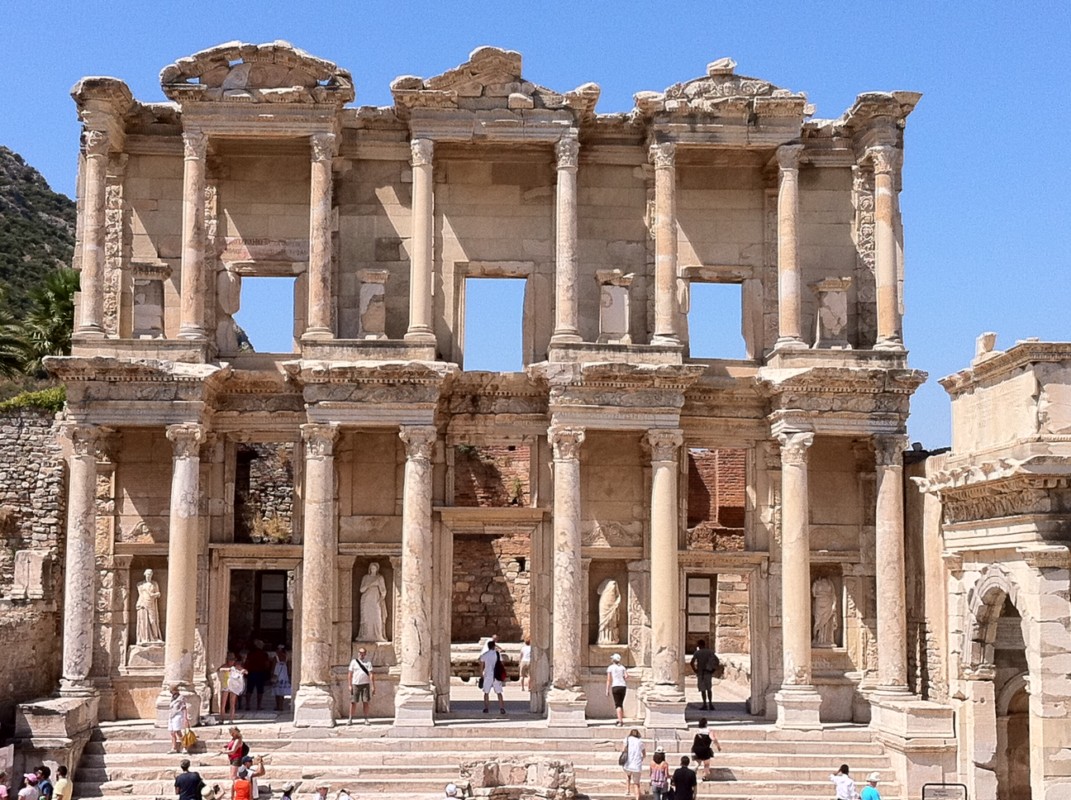 A day in Ephesus
Private Full Day Ephesus Tours to the ruins of Ancient city of Ephesus the great cities & home to the Temple of Artemis, one of the Seven Wonders of the World.
Explore the Temple of Artemis, considered to be one of the Seven wonders of the Ancient World.
Visit the House of Virgin Mary, where she spent last days of her life.
Visit the Basilica of St. John, located by the Castle of Selcuk, elevated the site to one of the most sacred sites in the Middle Ages, where thousands made pilgrimage.
Enjoy authentic local Turkish Cuisine.
Transportation from Kusadasi or Izmir Cruise Port or Izmir Airport.
Private Local Licensed Guide.
Or;
Take a half day trip to the ruins ofAncient city of Ephesus the great cities & home to the Temple of Artemis, one of the Seven Wonders of the World. No lunch and back to ship or preffered location.
3 Days Cappadocia
Day 1
Arrival, transfer and check in to Hotel
Meet at the hotel lobby in the morning and visit to Rose Valley, one of the most beautiful trekking valleys in Cappadocia, and explore the famous rock- cut churches by hiking through the valley. Rest in Cavusin, an old Greek village, known for its Christian houses and churches. After having time for lunch visit Ortahisar Castle, similar to Uchisar Castle in style, where storage caves can also be observed. In the afternoon visit Kaymakli Underground City where early Christians lived in fear and faith. On the way back visit to panoramic Pigeon Valley where pigeons contributed to the lives of locals with their manure to fertilize the wineyards. You may also like to taste Cappadocia wine in a local winery.D
Day 2
Meet at the hotel lobby in the morning and drive to Ihlara Valley, created from the ashes of the volcanic Mt. Hasan. After hiking through the valley, which is watered with Melendiz River by Belisirma, proceed to Selime with hollowed out citadel and churches where fairy chimneys rest on the steep hillside. Stop at Yaprakhisar village to take photos. In the afternoon, visit to Derinkuyu Underground Village where dwellings with stables, cellars, storage rooms, refectories, churches and wineries were used as refuges for the Christian communities.B,L,D
Day 3
Meet at the hotel lobby in the morning and visit to Goreme Open Air Monastery which is a UNESCO world heritage site. Later we will visit a carpet production center where we learn about the lost craft of this country. Lunch at a local restaurant will be followed by a visit to an underground pottery workshop.
Later in the afternoon transfer to Kayseri or Nevsehir Airport. B,L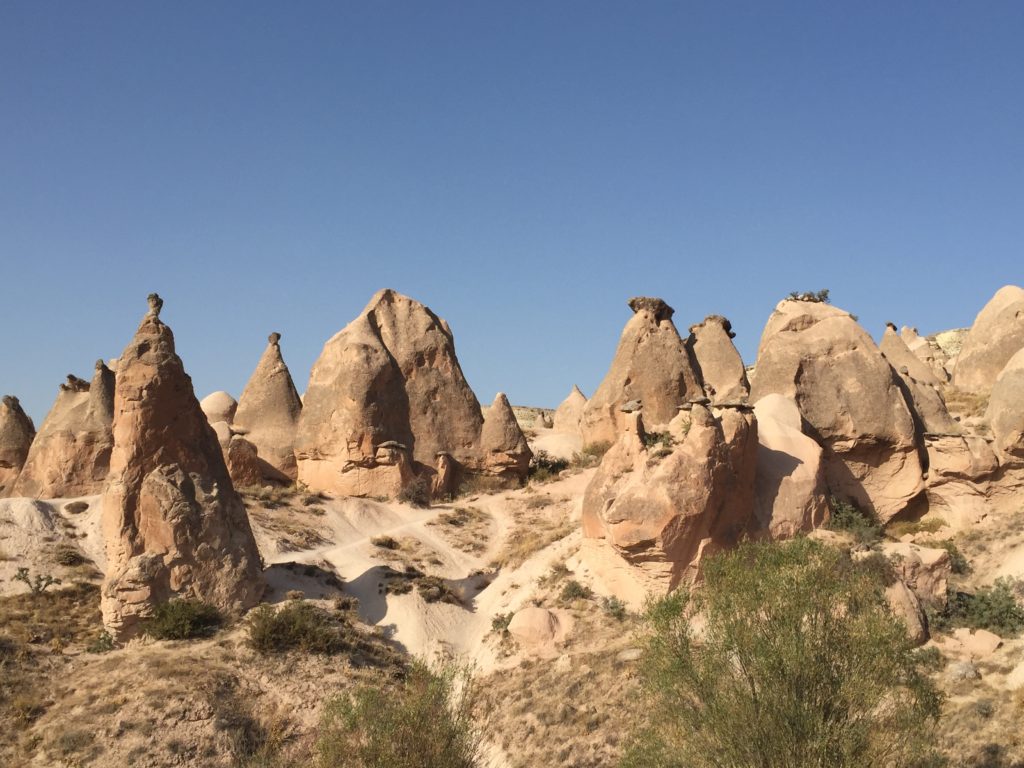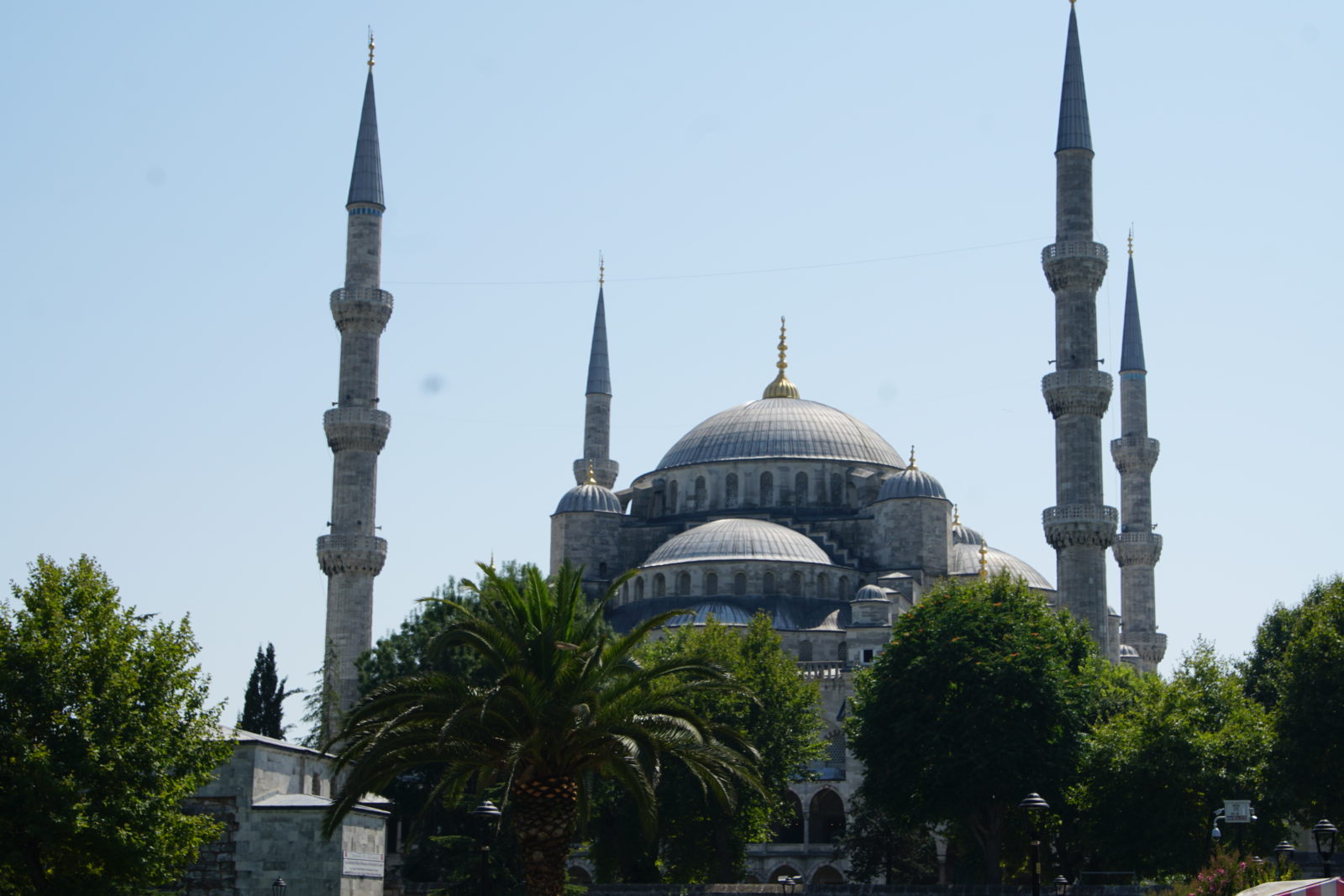 3 Days Istanbul
Day 1
Arrival, check in to Hotel
Blue Mosque and Hippodrome at the center of the Old Town. Greatest Palace of the Ottomans the `Topkapi Palace` visit. Lunch in the area and visit the `Hagia Sophia` Cathedral. Dinner at the hotel.D
Day 2
Morning visit to the Spice Market followed with a Bosphorus Cruise with a public ferry. Lunch in Kadikoy neighbourhood on Asia. Drive back to Old Town and visit Grand Bazaar which is where the Silk Road ends. B,L,D
Day 3
19th century Ottoman Dolmabahce Palace, lunch and Istiklal Street Visit to learn more about the contemporary life in the city. Transfer to Airport or other location.B,L
A weekend in Bodrum
Friday: Afternoon flight and transfer to hotel in downtown. Dinner together and a kick start to Bodrum's night life.
Saturday: V1: Iassos lunch and Labranda.
V2: Leleg hike around Pedesa and lunch. Beach weather permitting. B, L
Sunday: Check out after breakfast and visit the castle. Free time on your own. Afternoon transfer to the airport. B
Driver Guiding Services
Hire a "driver guide" with a vehicle of your choice and enjoy the freedom of traveling as the way you like it with last minute changes to your itinerary.
Stop where you want to, spend as much as time..
You ask for it and let your guide handle the rest, and stop worrying about the details, just kick back and enjoy your vacation/discovery.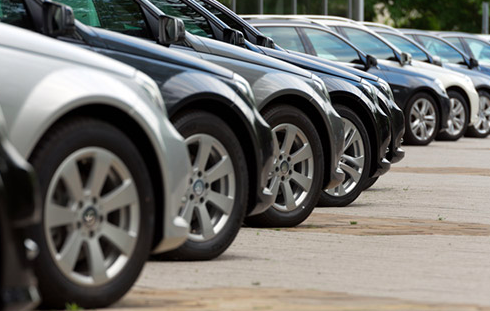 Get in touch to get informed
Our web page has only a bit of what we do. Possibilities are endless.. We are ready for your travel demands..
Private Tour INC also provides consultancy for International Students, property ownership in Turkey and private medical support in Turkey.